Do you still need hygiene supplies for your boxes? Just wanted to share a couple deals that might help you!
First, Family Dollar has Ivory bar soap is two 8 bar packs for $5 through the 7th, and there's this printable coupon (that may only be available through the 1st) that would make it $2 per 8 pack so $0.25 per bar, a pretty good price!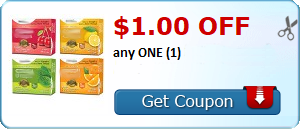 If you still need toothbrushes CVS has a good deal running November 1-7:
Get $12 ECB wys $20 on CVS Oral Whitening or Oral care (excludes denture care)
Limit 2
$5/$20 ANY Store Brand Purchase, scanner coupon printing week of 10/25
They have multi packs of toothbrushes for both kids and adults, if you don't have to go too far over $20 it should come out to only around $3 after ECBS (you can learn more about ECBs or Extra Care Bucks you can read this post on my SimplyCVS blog) for however many toothbrushes you can get for $20-I guess about 12 brushes depending on multi-packs.
Happy Packing!
Disclosure: Links in this post may be Simply Shoeboxes affiliate partners or personal referral links.