I got some GREAT deals on Bar soap this week and wanted to share!
I got 12 bars of Dial at Dollar Tree for $1 before tax-less than 10 cents a bar!!! They have this kind of Dial as three packs (at my store they had other kinds, but this was the only 3 bar packs):
And there is currently this printable coupon. You should be able to print 2 and Dollar Tree allows 2 printable coupons per household per day:
EDITED TO ADD NEW COUPON: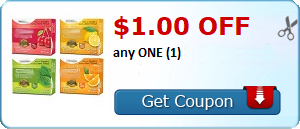 Since the above coupon has reached each print limit, I thought I'd share this coupon as well, it's not as good of a deal-but pretty good deal itself.
$1.00/2 Dial Foaming Hand Wash, Liquid Hand Soap Refills, Bar Soap (3-Bar Soap Or Larger), Advanced Bar (2-Bar Soap Or Larger) (Excludes Trial/Travel Size; Limit of 2 Identical Coupons in Same Shopping Trip; No Cash Back; DND) - RP 02-12-17, exp. 03/04/17
Also, at CVS I got 12 bars of Dial and Irish Spring for a net of 50 cents + plus tax after coupons, ECBs, and Saving Star. I did a post on my other blog of all the details and you can check that out
here
:
Hope this helps someone else save on bar soap, too!