I wanted to share about a deal I got last year on Dial Soap for Operation Christmas Child shoeboxes. There is currently this printable coupon available, you should be able to print two on your computer.
EDIT: This coupon has reached it's limit of prints, I'll share if I see it available again. Also, if you get the newspaper, check the coupon inserts from the 21st, there should be the same coupon available.
The link to this coupon is my referral link, and I'll be compensated if you print coupons through it.
I've found at my local

these three packs at my local

Dollar Trees you should be able to use the coupons on

(you can see Dollar Tree's coupon policy

here

)

:
T
hat works out to less than 20 cents a bar. Sometimes there is confusion with using printable coupons at some Dollar Trees. My suggestions are: print the coupons on normal quality, not fast draft (as I often do with coupons) to be sure they'll scan better, be ready to explain the small print of the coupon saying "off any 3 pack", and personally I always carry a printed copy of Dollar Tree's coupon policy. Of course, one should also be prepared to be polite and take no for an answer.
There is also this coupon (affiliate) for 6 packs or larger that might lead to a good deal at another store.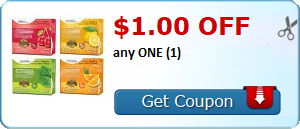 Saving Star
(if you are unfamiliar with Saving Star, you can
see here for more info from one of my other blogs
)
also has a deal out right now, and you can combine a coupon and Saving Star (affiliate)
Disclosure:
This post contained affiliate links and I will be compensated if you print a coupon after clicking on my links, this helps me afford the time to write this blog and keep up the Facebook page. But, I only share affiliate links for items I think would be good for shoeboxes, and fellow shoebox packers. Most the time it will be things I've personally reviewed or packed.